Solatube Daylighting
Design, Sales and Installation Services
Servicing the Counties of • Los Angeles • Orange County • Kern • Ventura • San Bernardino • Santa Barbara
Design Services
Our experts are here to help you with every aspect of daylighting design, making it easy to select the right Solatube products for your project.
Services Include
Design Consultation - Daylighting Layout - Performance
Calculations Building & Energy Code Support - Budgeting
Sustainability Support
LEED impact analysis - HPD (Health Product Declaration)
Living Building Challenge - WELL - Net Zero Energy
Need to speak to our Design Services team?
Call: 866-933-4537
Product Sales Support
If you're already familiar with the Solatube products you need for your project, our Sales Support team is here to quickly get you the information you need for:
Pricing
Submittals
Bidding
Shipping & Delivery
Installation Services
Lic. #1047888
Are you past the design phase and needing support to get your project to the next stage? Our Commercial Services team is here to help move closer to the final stages of building sign off. Our experts can assist you with:
Estimating
Project Management
Submittals
Certified Installation
Post Installation Support & Maintenance
Need to speak to our Installation Manager?
Call: 866-375-2074
Creating Inspiring Commercial Spaces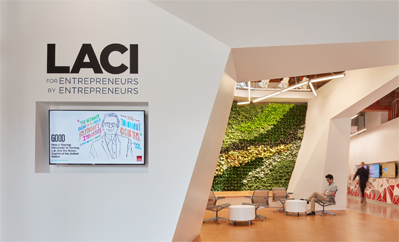 La Kretz Innovation Campus
Los Angeles, CA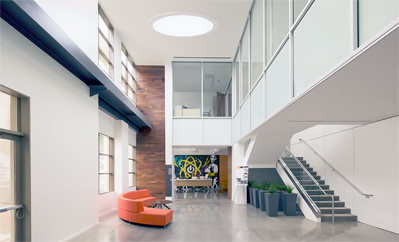 The Vine Center of Innovation
Irvine, CA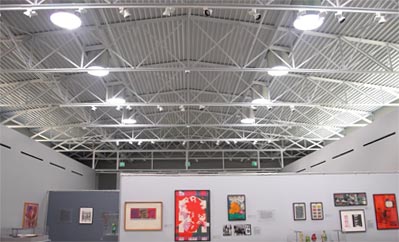 The Wende Museum
Culver City, CA
Support for Design and Installation from
the Leader in Tubular Daylighting
Set Up a Consultation for Your Next Project
Solatube is the only tubular daylighting company to provide complete consultation, from design through installation. Schedule your consultation and a factory-trained daylighting & installation expert will make the process of selecting and specifying Solatube products quicker and easier, so you can spend your valuable time on other important project deliverables.
Supporting AIA Continuing Education
Need LU/HSW Credits?
Need to earn your AIA continuing education credits? Falling behind on the 12-HSW hours you need for membership renewal? Well, you've come to the right place. We offer multiple AIA CES registered courses to choose from, including:
An Introduction to Tubular Daylighting Devices
Inspiring Applications of Tubular Daylighting
Successful Daylighting for Wellness and Sustainable Design
Improving Student Performance and Health with Tubular Daylighting Devices
Success Stories
Rick D'Amato, Director of Design Corporate Interiors, LPA Inc.
"As a sustainable designer, daylighting is a key factor. So, anywhere I can, I like to use daylighting as part of the design aesthetic. Solatube gives me that freedom."
Christian Kienapfel, Paravant Architects
"With Solatube, it was amazing just the difference it would make in the transformation to the interior environment. Using natural light in an interesting way, or a well-placed way makes architecture come alive."
Justin Jampol, Ph.D, Executive Director Wende Museum
"We wanted to make sure we had the best of the best. And Solatube was a product that looks good, not only in terms of the light that it provides … but the product itself has a particular aesthetic to it that works so well with modern contemporary design."